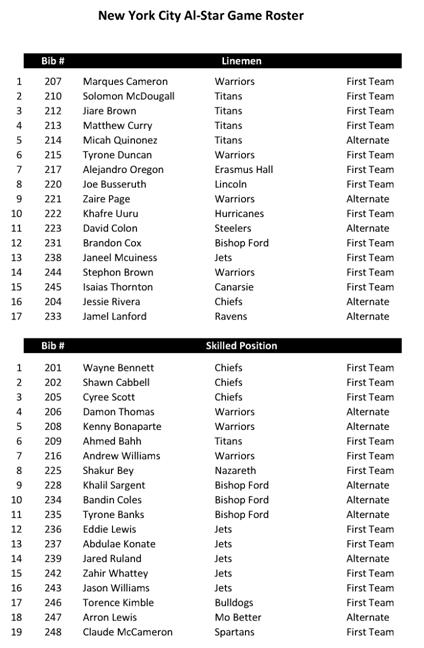 Welcome to the NYC Youth All-Star page. This page will be updated with information on the Maryland

All-Star Weekend, necesssary forms, and the practice schedule for the two teams.

On behalf of the coaches and the game organizers, we'd like to thank all of the kids for coming out and participating in the All-Star Combine. The first team and alternate 15U players are listed below.

Please call coach Bill at 917-667-5193 to provide us with your contact info.

Practice Schedule - 15 & Under

Practice Schedule - 10 & Under

Last updated: June 5, 2012